Description
Bona sets the standard for timber floor finishing products in more than 60 countries around the world. Bona products bring out the best in timber floors with non-toxic floor finishes and maintenance products that will keep your timber floors looking great for years to come.
Bona Wood Floor Cleaner is a ready-to-use waterborne cleaner designed for the on-going maintenance of finished timber floors. It is available in a 1L spray or economical 2.5 & 4L refill packs.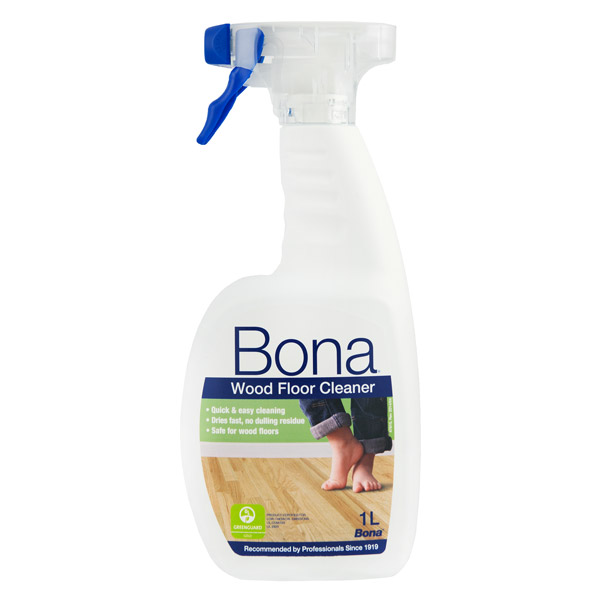 To be used with Bona Spray Mop For Hardwood Floors
Have a question?
Let our experts assist you with your enquiry – click the button below
Make an Enquiry