Description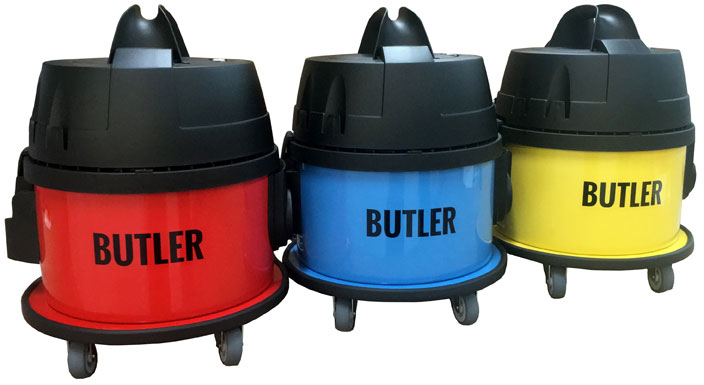 BUTLER, THE IDEAL DRY COMMERCIAL VACUUM CLEANER TOUGH CONSTRUCTION
MADE IN EUROPE
The Butler vacuum cleaner is Ideal for use in areas such as
Hotels,
Schools,
Offices,
Churches, etc.
It is also ideal for vacuuming Homes or Small Office Environments
Comes with:
Long 2.9m Hose
Dusting Brush, Crevice & Upholstery Tool
Wessel-Werk Low Profile Floor Tool
Hard Floor Brush
Weight: 6KG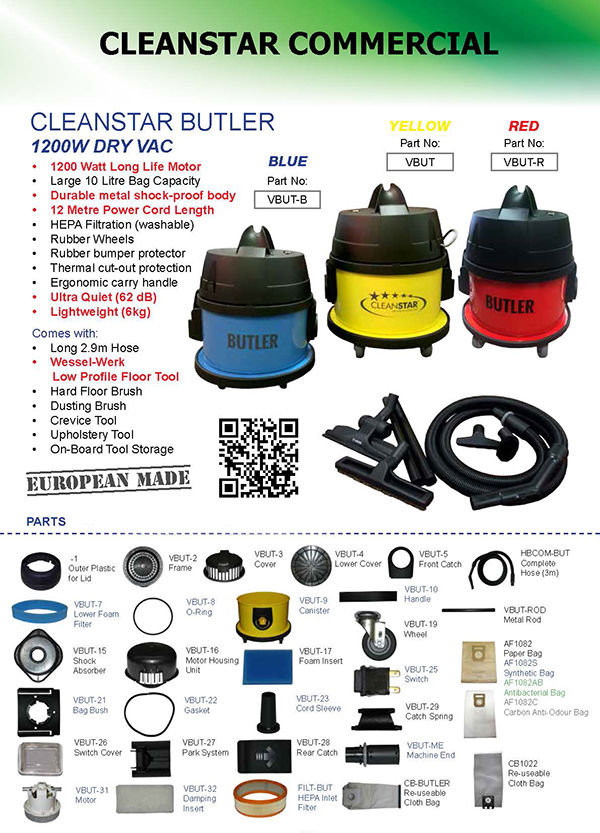 An Exhausting List of amazing Features.
ULTRA QUIET
LONG LIFE MOTOR
HEPA FILTERETION
PREMIUM TOOL AND ACCESSORIES
RUBBER BUMPER PROTECTOR
10L CAPACITY
12M CORD
DURABEL METAL SHOCK PROOF BODY
Have a question?
Let our experts assist you with your enquiry – click the button below
Make an Enquiry