Description
Miele Complete C3 Comfort Electro
Features
For homes with plush carpets. Electrobrush delivers exceptionally effective deep cleaning and care for carpets. Extremely easy to use, it also has a HEPA 13 filter which filters 99.9i% of dust and pollen from the air*, perfect for those with allergies or hayfever. The filter's TimeStrip indicator will even prompt you to replace it after a year to ensure you continue to get optimum performance.
Cylinder vacuum cleaners with handle controls and electrobrush for the greatest demands.
Energy efficient – 2.000 W
Universally applicable – floorhead with metal soleplate
Optimum carpet care - electrobrush for intensive deep cleaning
Maximum air hygiene with HEPA AirClean filter
Convenient and versatile with three integrated accessories
Specifications
Categories: Barrel Vacuums
Brand: Miele
Vacuum Bag: Bagged
Max Power2000W
Manufacturers Express Warranty (months): 24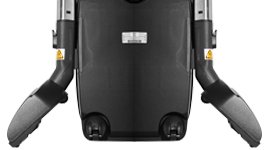 Clean with confidence
Every part of this vacuum cleaner is designed to clip securely together, so nothing falls apart in the middle of cleaning! And if you need to answer the phone in the middle of vacuuming, you can park the hose securely in place, which will also automatically stop the motor, and it will stand up on its own until you're ready to get back to work.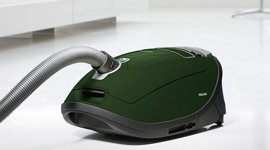 Smooth maneuverability 
The vacuum cleaner's barrel is designed to provide three-point maneuverability for navigating around obstacles. Just in case of accidents though, there's an all-round bumper strip to help prevent furniture from getting damaged.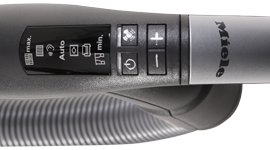 Always enjoy the best cleaning performance
You can also use the plus and minus buttons on the vacuum cleaner's handle controls to make small adjustments to its motor speed, or select one of the preset suction levels for different surfaces. If you're not sure of which setting to use, select the Auto mode and the vacuum cleaner will automatically select its own motor speed to suit your flooring.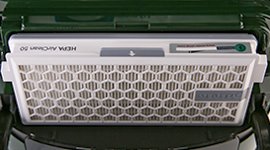 Simpler cleaning
The vacuum cleaner collects dust in a 4.5 litre bag, which is great for anyone with allergies or asthma because once it's full, you can throw the whole thing out without coming into contact with the dust and allergens. To further help your home to stay healthy, the vacuum cleaner includes a HEPA filter that traps 99.95% of fine dust and allergens.
Let our experts assist you with your enquiry – click the button below

Make an Enquiry

); ga('set', 'forceSSL', true); ga('send', 'pageview');