Bagless Vacuum Options Available Throughout Australia
At Vac City, we aim to give our online customers the most comprehensive range of affordable yet high quality Vacuum Cleaners and Accessories options. Our Melbourne warehouse stocks a large selection of products ready to be shipped anywhere in the country within just a few days, making us the most convenient one-stop shop for all your vacuuming supplies.
The cleaner, more convenient option
Bagless Vacuum Cleaners use a technique known as cyclonic separation, which uses centrifugal force to separate dust and other particles from the air that is sucked into the machine. Though Dyson was the first company to introduce this technology for mass use, many other manufacturers now have their own versions. This means that there is now a large number of models, brands and prices to choose from, many of which you can find in our online catalog.
Our catalog contains a variety of Bagless Vacuum Cleaner options at a range of price points, from robots to uprights, as well as smaller canister versions. We also stock a rage of highly reputable brands, such as Hoover, Miele and Electrolux Vacuum Cleaners.
Need some help? Call us today!
If you're not sure which product in our online store is right for your needs, don't hesitate to call our professional team on 9568 6005. We are always happy to offer advice or recommendations specific to your needs.
Browse our range of Bagless Vacuum Cleaners below and enjoy the convenience of having your new product delivered straight to your door within just a few days.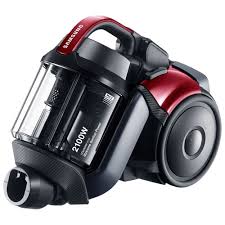 Fast Delivery
Leaves warehouse in 1-2 business days